About our product development capabilities
From preclinical strategy to hands-on clinical development support, Alacrita provides a range of product development services covering the full product life cycle. Our consultants average 20-30 years of industry experience, allowing them to draw on significant first-hand knowledge to help clients progress optimally, while navigating today's increasingly competitive, complex and rapidly-changing drug development environment.

Our core team leverages our Expert Network, which contains over 150 expert product development consultants who specialize in specific technologies and disease areas, across the below functional disciplines:
Biostatistics/Biometrics
Chief Medical Officer
Clinical Operations
Clinical Quality Assurance
Clinical Strategy/Oversight
CMC-Manufacturing
CMC-Regulatory/Quality
Discovery Biology
eCTD Regulatory Publishing
Intellectual Property
Medicinal Chemistry
Medical/Technical Writing
Pharm. Dev./Formulation
Preclinical Pharmacology
Project/Program Management
Regulatory Affairs
Supply Chain
Toxicology/Safety Pharm.

Number of consultants by education, and number of modalities/disease areas covered: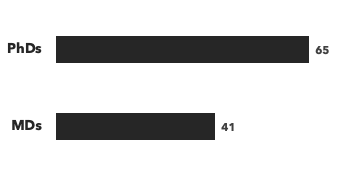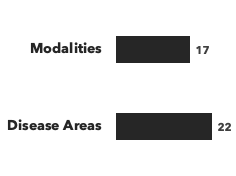 Biomarkers
Diagnostics
DNA/RNA Drugs
Drug Delivery Tech.
Imaging Tools
Medical Devices
Medtech Software
Microbiome Drugs
Oncolytic Virus
Radiopharmaceuticals
Vaccines
Autoimmune/Immunology
Cardiovascular
Central Nervous System
Congenital Disorders
Dermatology/Aesthetics
Digestive/GI
Ear
Endocrine and Metabolic
Fibrosis
Genitourinary Diseases
Haematology
Infectious Disease
Inflammation/Pain
Injuries and Trauma
Musculoskeletal
Non-medical
Ophthalmology
Orphan Diseases
Respiratory
Urology (non-onc)
Women's Health