Small Molecule Support
While small molecules represent the oldest established therapeutic modality, they continue to play a pivotal role in developing innovative treatments, with their promise bolstered by a broad genomics-driven expansion in protein targets, novel screening platforms, technologies such as PROTACs, and new classes such as those that are RNA-targeting. Yet, moving a novel therapeutic from early research and discovery through to clinical trials and commercialization, remains a complex task. Having the necessary expertise is essential for getting it right.

Since our inception, we've worked with more than 150 companies developing small molecule therapeutics. Our extensive capabilities span a broad range of therapeutic areas, indications and functional disciplines. Drawing from our Expert Network, our core team leverages more than 165 senior consultants with backgrounds in developing and commercializing small molecule drugs. Our deep expertise resources allow us to build project teams with the exact skillsets and industry experience each client project requires.

We also frequently advise private equity investors and venture capital firms on individual therapeutic assets, pipelines, and companies, putting to work our extensive expertise to help them assess value and evaluate risk, through due diligence and valuations.

A breakdown of our small molecule experts:

Number of consultants, by discipline and by education: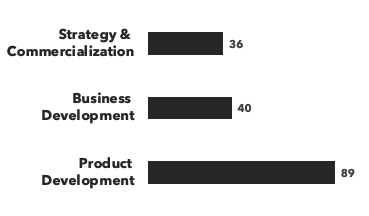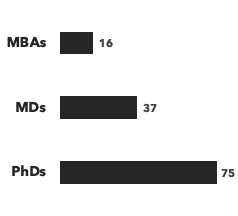 Disease area expertise:
Autoimmune/Immunology
Cardiovascular
CNS
Dermatology
Digestive/GI
Endocrine & Metabolic
Fibrosis
Genitourinary
Infectious Diseases
Inflammation/Pain
Haematology
Musculoskeletal
Oncology
Ophthalmology
Orphan Diseases
Respiratory
Women's Health
Recent small molecule projects:
Building Target Product Profiles and conducting rNPV valuations of lead development assets: A clinical stage company developing small molecules to treat fibrotic diseases engaged Alacrita to quantify the value potential of their lead assets in idiopathic pulmonary fibrosis (IPF), non-alcoholic steatohepatitis (NASH), and acute respiratory distress syndrome (ARDS). The drug had completed preclinical proof of concept studies and was currently in IND-enabling studies. For each indication, Alacrita was required to build a target product profile (TPP) and conduct an rNPV valuation of the lead asset, focusing on the US, EU5, and Japan markets.


Interim Chief Medical Officer for oncology company developing small molecules: Alacrita provided interim chief medical officer support to an oncology company over the course of two years. The company was a developing a portfolio of first in class small molecules to treat a range of tumor types. Three of the products were in Phase I clinical trials, the first and most advanced was recruiting patients in a range of hematologic malignancies including acute myeloid leukemia, myeloid dysplastic syndrome and chronic lymphocytic leukemia. The second and third molecules were subject of Phase I/II trials in specific solid tumors. The company was well-capitalized with around 80 employees. The programs were discovered internally by the company's cancer research efforts and were spearheading the company's transition from a research-oriented biotech to a company focused on clinical development. The molecules, which targeted new cancer biology, were potent and selective and targeted at genomically defined subsets of cancer patients. The company was developing and implementing a biomarker strategy for each asset.


Clinical development strategy & plan for novel small molecule for prostate cancer: For a leading university with an early stage novel small molecule to treat prostate cancer, Alacrita was asked to validate a development plan in order to increase the likelihood of success of their efforts to secure an investor, translational grant-funder and/or a pharma partner. Alacrita reviewed all the documentation already provided by the academic inventor and any available publications validating the target. We held a teleconference with the core team to get a detailed understanding of the project, the nature of the 'hit' generation work and the 'hit' molecules generated to date, available in vitro and cell-based assays and in silico models, and the basis for the projected costings for discovery, pre-clinical development and Phase I and II clinical trials, as prepared by the team. We found that although evidence to date had been generated for metastatic prostate cancer, this particular target was known to be over-expressed in other cancers and therefore our consultants proposed exploration of small molecule in a range of tumor types, both in vitro and later in vivo. We developed a clinical development strategy and plan, costings and timelines, based on our experience and appropriate industry standard metrics.


Technical due diligence on a reverse merger candidate with pipeline of IND-ready compounds: A NASDAQ-listed biotech asked Alacrita to conduct a technical due diligence on a prospect reverse merger candidate. After screening numerous companies, our client identified a strong candidate with a pipeline of IND-ready compounds with potential applications principally in immuno-oncology and also some non-oncology indications. The client requested Alacrita to investigate four pipeline candidates in oncology and perform a commercial appraisal of the opportunity and competitiveness of the products..



Opportunity mapping in myelofibrosis for phase II product

: An inflammation and oncology-focused biotech company was looking to expand the clinical footprint of one of its phase II products. Our client was discussing the potential positioning of this product in three different patient segments in combination with ruxolitinib for the treatment of myelofibrosis (MF). The client reached out to Alacrita for help in analyzing the rationale and opportunity in each of these patient settings, map out a clinical development plan (CDP) and estimate the market potential that could be addressed in these MF patient settings.


Strategic analysis of preclinical data for a lipid combination treatment in oncology: A European biopharma company developing synthetic lipids required a critical appraisal of data generated by a university research group using natural lipids in oncology. It wished to understand whether the data was compelling enough to redirect its own therapeutic products into the oncology space. Alacrita was commissioned to perform a critical analysis of data generated by the research group and to provide strategic recommendations into whether oncology was a valid therapeutic area for the company.



IND-enabling studies plan for a small molecule in NASH:

A biotech developing a novel drug for NASH asked Alacrita to create a project plan outlining costs and timelines for preclinical IND-enabling studies. We recommended the animal models, such as DIAMOND and STAM, best suited to NASH for evaluating the activity of the novel drug. We also identified the most suitable IND-enabling studies for this indication, specifically focusing on preclinical studies in module 2 of the IND which includes pharmacology (in vitro and in vivo pharmacodynamic test), ADME, toxicology, and pharmacokinetics. We also estimated the time and the cost for these preclinical studies.


Indication selection assessment for clinical stage oncology small molecule: A venture capital firm was interested in an independent indication selection strategic assessment of a clinical stage small molecule oncology asset they had invested in, based on the preliminary results of a phase 1a/1b basket clinical study.