Gene therapy expertise:
When it comes to developing novel gene therapies, the path to success is frequently uncharted. Whether it's the increased complexity of the product and process itself, the manufacturing and analytical challenges, or the lack of a clear regulatory framework, getting a commercially viable gene therapy from the bench to the market, requires the highest level of expertise. Over the past several years, Alacrita has worked with more than 30 companies developing next-generation gene therapies, across a range of therapeutic areas, indications, and functional disciplines. Our consultants have provided technical, analytical, scientific, and business-oriented support at every stage of the development process, helping our clients anticipate and overcome obstacles, so they can advance their gene therapy programs.
The promise of gene therapies is substantial, though their scientific and regulatory complexities can make investing in them challenging for even seasoned professionals. Alacrita frequently advises private equity investors and venture capital firms on gene therapy assets, pipelines, and companies, putting to work our extensive expertise in the field to help them assess value and evaluate risk, through due diligence and valuations.
Our core team draws from our Expert Network, which contains over 45 senior consultants specializing in advanced gene therapies, allowing our capabilities to span the below areas:
Preclinical Pharmacology
Toxicology
CMC Manufacturing
CMC-Regulatory/Quality
Intellectual Property
Clinical Strategy
Clinical Execution
Regulatory Affairs
Supply Chain
Commercialization
Business Development
Technology experience: We have experience with a range of gene therapy technologies including ex vivo, in vivo, and in situ therapeutic approaches. We also have extensive expertise in payload delivery methods including LNPs and viral vectors such as adeno-associated virus (AAV) and lentiviruses (LV).
Disease-area expertise: We have supported programs across a range of indications including oncology, autoimmune diseases, cardiovascular disease, ophthalmology, CNS and rare disease.
A breakdown of our gene therapy experts:

Number of consultants, by general discipline and by education: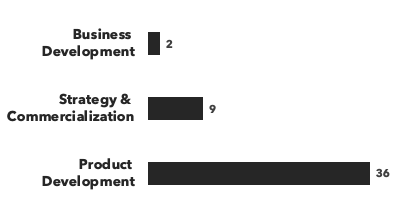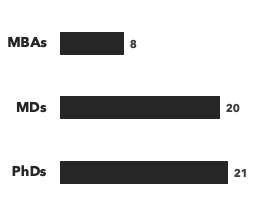 Each of our project teams is tailored to the exact needs of the client, with gene therapy-specific consultants who bring an average of 20 years of industry experience. Whether you're a private equity investor considering a gene therapy opportunity for the first time, or a biotech or pharma company, or an academic institution developing a therapeutic, we can provide the relevant expertise you need.

Recent gene therapy consulting projects:

Assessment of an AAV gene therapy for an ophthalmic indication: Alacrita conducted an assessment of an AAV gene therapy for an ophthalmic indication, focusing on market potential, technical and regulatory issues and identification of key risks.


CMC and regulatory affairs gene therapy support: A biotech company developing novel gene therapy approaches for in vivo cell trans-differentiation had lead programs in IND-enabling studies for two indications. The client requested assistance from our CMC and regulatory experts with gene therapy experience and working with CDMOs, including oversight.


Due diligence of late-stage gene therapy asset: Our client, a global pharmaceutical company, was facing a short deadline on making an offer for a late stage gene therapy asset and was under considerable competitive deal pressure. This would be the client's first gene therapy asset and the company did not possess the internal specialized expertise required to properly conduct an expert due diligence of the opportunity in such a short time. Alacrita was asked to provide this expertise and conduct, within a two week period, a deep dive due diligence focusing on clinical, CMC, regulatory and related issues.


R&D pipeline planning for gene therapy company: A biotechnology company developing proprietary synthetic biology technology in gene therapy expression for several clients was looking to evolve its business model. The company engaged Alacrita to find a way to build their own internal cell and gene therapy (including gene editing) pipeline and to help prioritize medical indications the technology could be applied to. The company was primarily interested in identifying indications where the application of their technology could be differentiating.


Pipeline strategy for gene therapy company: A leading biotechnology company with a focus on developing and commercializing gene therapies for bleeding and other debilitating disorders had developed a next-generation AAV gene therapy platform. The company wanted to expand its pipeline with additional assets targeting autoimmune and complement-mediated diseases. Along with support from investors, they were in the process of evaluating a long list of potential indications in terms of technical feasibility with their platform technology, and approached Alacrita to support additional appraisal of short-listed indications for prioritization.


Development plan for beta thalassemia gene therapy: A leading European university identified a gene therapy for the treatment of haemoglobinopathies. Alacrita was asked to support the Principal Investigator (PI) in developing a Commercial Development Plan (CDP) to map out the opportunity and seek funding to progress the project to PoC stage..


Gene therapy manufacturing license negotiation: A private biotech company developing gene therapy products for several orphan diseases was in the process of initiating CMC development for their pipeline products. In order to move forward, they needed to acquire commercial manufacturing licenses for several technologies that would be required for the production of their therapeutic products, including cell lines and patented processes for AAV manufacturing. The client had identified institutions and companies that owned the IP they required, but given their small business development team, they did not have the bandwidth to conduct the negotiations required to secure the licenses. The company sought interim support from Alacrita to secure the manufacturing licenses to move forward, while they built out their BD team.